22 Sep

Black hat marketing and shady tactics to watch out for

Our social feeds have been flooded with articles about dark UI patterns and how design can be used to intentionally mislead audiences. Users hate these tricks and they tend to be bad for business, yet some equally shady tactics have made their way over to to the marketing world.

If you haven't witnessed black hat marketing in action, consider yourself lucky. There's something about deliberately crafting your marketing to misdirect users or attempt to undercut competitors that comes across as childish.

Because marketers should stick together, I rounded up the shadiest rookie tactics we've seen online and the best ways to address them.
Source. Tell it like it is, Trinity.
1. Hiding unsubscribe links
The other day, I opened an unsolicited email from another person who's trying to push their product. (Don't you just hate those?)  I'll be one of the first to tell you that email marketing is a great opportunity, but if you're going to try it, there are a couple of federal rules you should play by. Unless you're into paying $40,000 fees per offending email, of course.
Marketers are required by law to include unsubscribe buttons in their emails, but some wise guys will go to extreme lengths to hide them…like making the link nearly invisible.
This is a whole new level of sketchy. And plus, if you really need to hide your unsubscribe link, don't you already know that you're sending emails no one wants to read? Why can't you just write a better outreach email?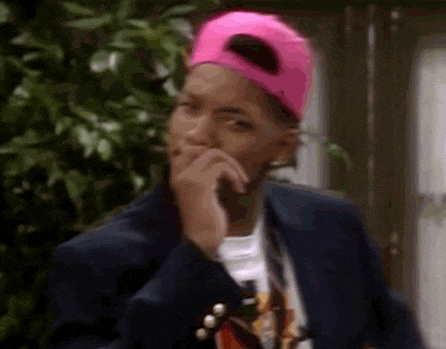 Source. Really though?
How to deal with it:
In this case, it's probably best to unsubscribe and block the email address. Their sender reputation will take a hit and they'll stay out of your inbox for good.
2. Stealing content
It's somehow even worse than it sounds. Last week I was checking how our Forbes contributor posts were ranked on search when I noticed something strange toward the bottom of the page. I clicked through, and our entire post was copied verbatim with only one tiny exception:
Modicum  Enter your business name here.
After reaching out to the company's marketing lead, I found out they paid a content writer for the piece and had no idea it was plagiarized. She graciously removed the duplicate post, but the very next week, I found another copy on a different site.
Let me repeat: Someone copy and pasted a guest post straight off of Forbes and legitimately thought no one would notice. And it happened twice. With two entirely different English companies. There's some faux content writer gallivanting around the UK attempting to sell stolen posts while creating a complete nightmare for the person signing the check.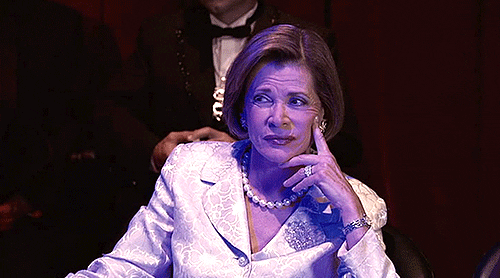 Source You can't possibly think this is a good idea.
How to deal with it:
We can't all have a team of writers, so if you use a third-party, save your receipts. Run your new posts through search to make sure that you're not being cheated because there's no point in paying for content that's going to make you look bad (and rank poorly).
3. Bidding on another company's name
You read that correctly. A while back, one of our designers was on Google when he came across a suspicious ad using our name. We dug into it and found a random company that's bidding on our name as a last-ditch attempt to gain some traffic to their site. In fact, they had an entire campaign built around us with a dynamic landing page that suggests they did the same to multiple agencies.
This kind of attempt to undercut us raised only one question: Who are you anyway? The ad was making a bold statement that they weren't a contender in our space because they needed to pay to rank anywhere near us.
It reads as a little desperate, no?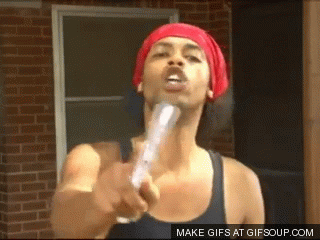 Source. You don't have to come and confess. We're looking for you.
How to deal with it:
If you have a trademark on your company's name, here's your chance to put it to good use. Google has rules, and if you don't play nice, you can get burned. Anyone who uses your intellectual property for ad copy is running the risk of getting their AdWords account suspended. Report them and move on with your life.
4. Special relationships
This is another way people attempt to take credit for your work. If you're in the agency world, you'll already know client relationships are everything. After you finish a project, you're not supposed to prance around sharing details without permission. After all, the client actually owns the work.
Every now and again, we'll notice blog posts circulating that feature one of our competitors giving their "insider knowledge" about the design work for a huge event, all without the client's permission.
And how do I know they don't have permission? Because they weren't even there.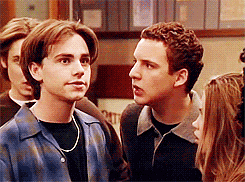 Source. Couldn't have said it any better.
But it still seemed like they were responsible for the design that the world was raving about. And why? Well, they have a special relationship with an influential blogger and that blogger is more than comfortable with distorting the truth to drum up some business for their friend. It's not quite stealing, but it definitely is intentionally misleading an audience for personal gain.
How to deal with it:
It might be worth it to reach out to the writer involved. Be pleasant about it, and if you have the client's permission, offer up some insight to get yourself in the conversation. If it doesn't work out, try not to sweat it. Your clients will appreciate you taking the higher ground, and that will get you the kind of credit that matters the most.
The ultimate black hat marketing takedown
When it comes to black hat marketing, sometimes you have no choice but to wait out the storm. The marketers that resort to tricks or use your brand equity for a quick return are falling back on these tricks for a reason. They have very little to offer. Search engines and users alike prefer quality and relevance. Those are two things that just can't be faked.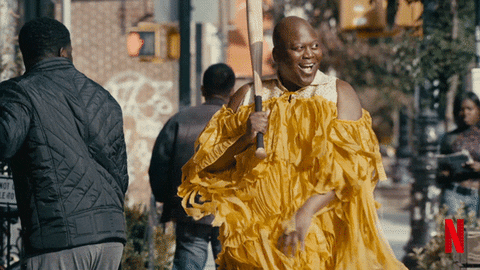 Source. You're beautiful, you're talented, you look like Linda Evangelista.
There's more where that came from: